 Revofil Plus
1 syringe × 1.0 ml per pack
1
---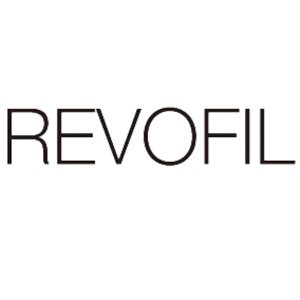 Revofil is a brand of injectable fillers for complex skin rejuvenation by Caregen Co., Ltd. The series consists of three products: Revofil Fine, Revofil Plus and Revofil Ultra based on highly molecular hyaluronic acid and biomimetic peptides. Such constituents act synergistically and effectively moisturize the skin, leading to manifold increase in skin tension and elasticity. Products of the series have different extent of exposure that allows to choose the most optimal filler for each individual cosmetological issue. The products of Revofil series possess the optimal viscosity and high biocompatibility that makes the fillers safe for application.

Show More
Revofil Plus is an injectable filler for wrinkles elimination and non-surgical face correction. The product is based on hyaluronic acid and biomimetic peptides and provides effective wrinkles smoothing through multidirectional action of the constituents. On the one hand, introduction of Revofil Plus stimulates synthesis of collagen and hyaluronic acid in fibroblasts. On the other hand, it inhibits effect of natural enzyme hyaluronidase that destroys hyaluronic acid in tissues. As the result the components act synergistically and provide potent moisturizing and lifting effect. In addition, the product exhibits anti-oxidant effect and protects skin from photo-aging. Since all the constituents of Revofil Plus represent analogs of natural compounds, the product is easily metabolized in the organism, employs high biocompatibility, and has almost no side effects.
Strengths of Revofil Plus:
suitable for the correction of deep wrinkles, since being injected into mid-to-deep dermis

might be introduced by different type of injections (needles or cannular) and applied for the wide spectrum of cosmetological issues

possesses optimal viscosity and does not migrate from the injection area

suitable for the correction of scars and deep skin folds
Revofil Plus is applied for:
nasolabial folds correction

smoothing of deep forehead wrinkles

correction of chin and mandibular region

non-surgical correction of nose shape (in case of injection into the nose bridge area)

Marionette lines correction
The effect of the procedure lasts up to 12 months.
Product composition: PBS, Sodium Hyaluronate Crosspolymer-2 23 mg/ml, Oligopeptide-72, Oligopeptide-50
Revofil Plus
1 syringe × 1 ml
2 needles 27G×13 mm
Manufacturer: Caregen Co., Ltd., South Korea
The product has contraindications and can only be used by a certified cosmetologist. We are not responsible for the negative consequences of self-use.
This is a preview of the recently viewed products by the user.
Once the user has seen at least one product this snippet will be visible.
Recently viewed Products