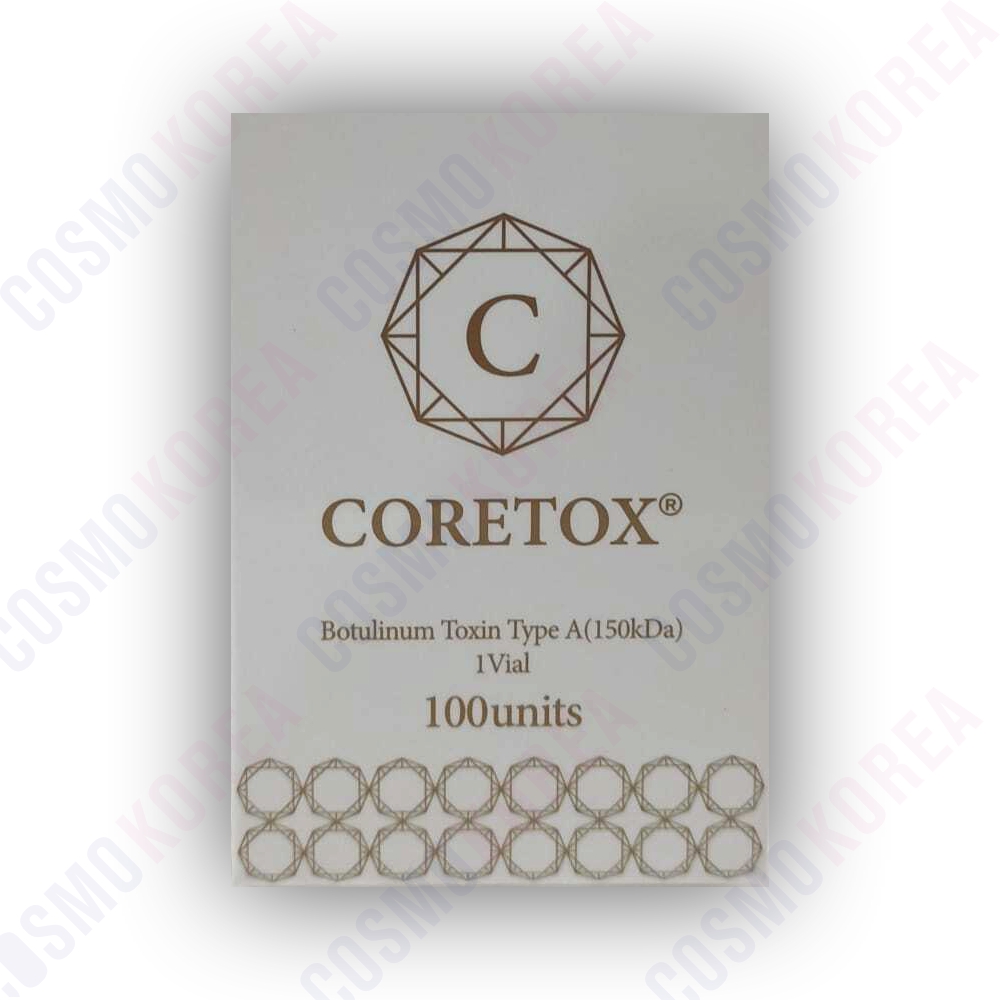 Coretox 100ui
1
---
Coretox is a brand of botulinum toxin from South Korea's Medytox Co., Ltd. The line is represented by a single product Coretox 100 ui. 

Show More
Coretox is an injectable product for wrinkles flattering and non-surgical face correction. The main active constituent of the Coretox is Botulinum toxin type A that blocks impulse transmission and provides deep relaxation of face muscles. In such conditions both, fine mimic lines including crow's feets and profound wrinkles and folds are flattering. The significant benefits of the product are high quality and stability that provide long-lasting effect of the procedures. Moreover, injections of Coretox are absolutely safe and do not impact on normal face mimic saving it from the «sphinx-like mask» state. Thus, application of Coretox allows to recover skin smoothness and juvenescence in a short time, supporting and increasing greatly its natural beauty.
Strengths of Coretox:
provides flattering of both deep and fine wrinkles, preserving natural face vagility and mimic activity

the procedure is low-invasive and almost painless

the effect is fast and becomes evident almost right after the procedure
Coretox is injected for:
elimination of deep wrinkles and folds in the forehead area

flattering of gravity and dynamic fine lines including crow's feet

non-surgical correction of face shape including chin zone
The effect of the procedure lasts up to 12 months.
Product composition: clostridium botulinum toxin type A (100 Units), human serum albumin (0.5mg), sodium chloride (0.9 mg)
Coretox
1 vial × 100 Units
Manufacturer: Medytox Co., Ltd., South Korea
The product has contraindications and can only be used by a certified cosmetologist. We are not responsible for the negative consequences of self-use.
This is a preview of the recently viewed products by the user.
Once the user has seen at least one product this snippet will be visible.
Recently viewed Products