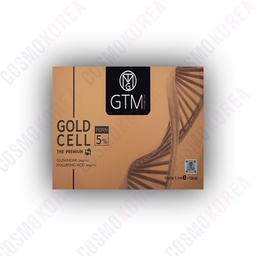 GTM Gold Cell
$ 

178.99

$ 
178.99
198,000.00

 ₩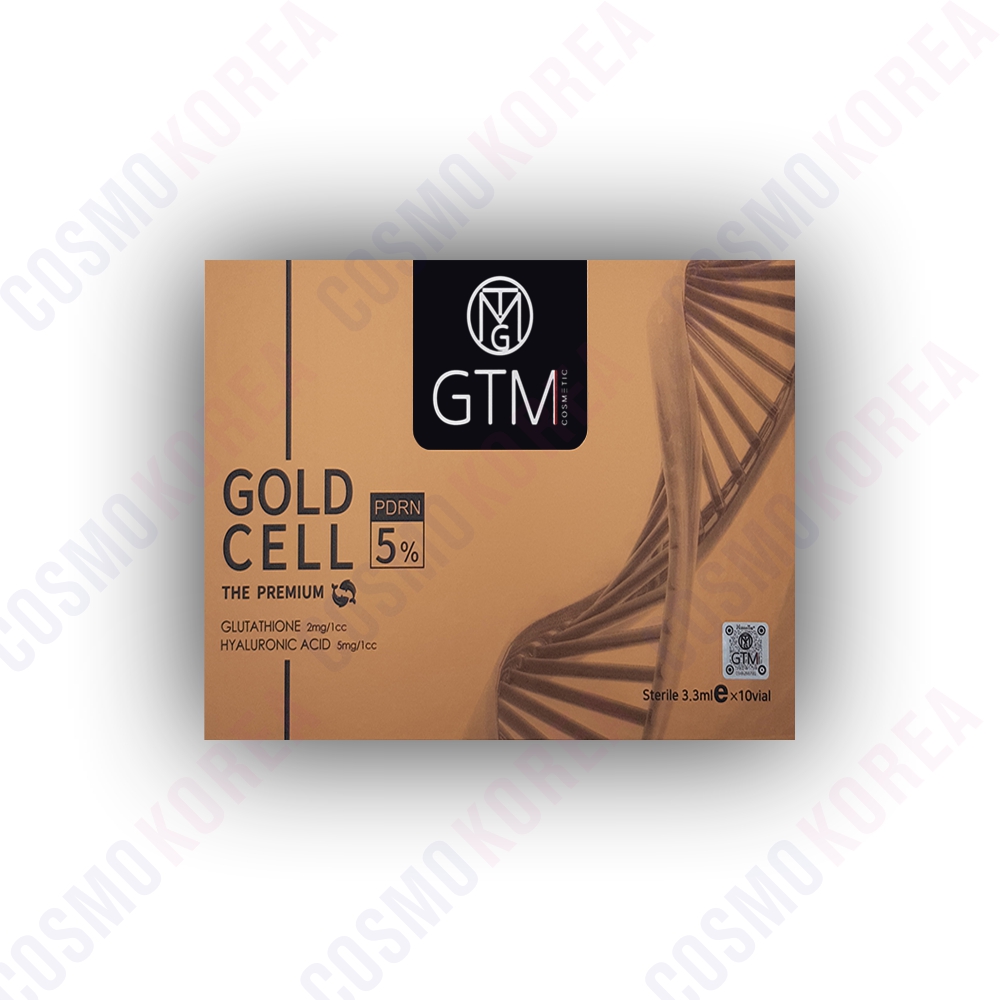 GTM Gold Cell
6 vials × 3.3 ml per pack
1
---

DQ Gold Cell is a skin booster for biorevitalization from the South Korean company CMED Medical Group. CMED Medical Group produces cosmetic equipment and injection solutions, as well as implants for plastic surgery and  gene-therapy-based skincare products.

Show More
GTM Gold Cell is a rejuvenating skin booster containing PDRN, hyaluronic acid (HA), and glutathione. PDRN presents a set of polynucleotides isolated from the salmon testis. Numerous scientific studies and clinical experiments have demonstrated a powerful rejuvenating effect of PDRN: it stimulates cell growth and triggers tissue regeneration. HA presents a natural polymer found in the skin that determines its hydration level. When injected into the skin, HA smooths lines and wrinkles while improving the skin's elasticity. Another GTM Gold Cell ingredient is glutathione, a strong antioxidant and whitening agent; it reduces pigmentation and brightens the skin. Thus, injections of GTM Gold Cell have a triple effect: 1) stimulating enhanced skin regeneration, 2) wrinkle filling and deep skin hydration, and 3) skin tone improvement.
Strengths of GTM Gold Cell:
triple effect due to the unique product composition

ideal for all ages: it both prevents and treats the signs of skin aging

perfect for accelerating skin regeneration after cosmetic procedures and UV-induced skin damage

prolonged effect of deep skin hydration

evens the skin tone, reduces undesired pigmentation

smooths the skin surface due to the enhanced healing of acne scars and pore-tightening effect
GTM Gold Cell is used for biorevitalization. 
Scope of GTM Gold Cell:
prevention and treatment of early signs of aging (fine lines and wrinkles, saggy and dry skin, skin atrophy)

rehabilitation after plastic surgery

enhanced regeneration of damaged skin (due to UV exposure or excessive cosmetic treatment)

wound healing, reduction of acne scars and blemishes

pore tightening

reduction of undesired skin pigmentation (age-related pigment spots, freckles, solar-induced pigmentation, hormonal pigmentation)

evening of the skin tone, skin brightening

skin whitening for dark and yellowish skin
Product composition: PDRN (salmon DNA), 3%, Glutathione, 2 mg/ml, HA, 5 mg/ml
GTM Gold Cell
6 vials × 3.3 ml per pack
Manufacturer: CMED Medical Group, South Korea
The product has contraindications. We are not responsible for any negative effects that you may encounter after administering products by yourself. Consulting a doctor or medical professional is recommended prior to any procedure.
This is a preview of the recently viewed products by the user.
Once the user has seen at least one product this snippet will be visible.
Recently viewed Products