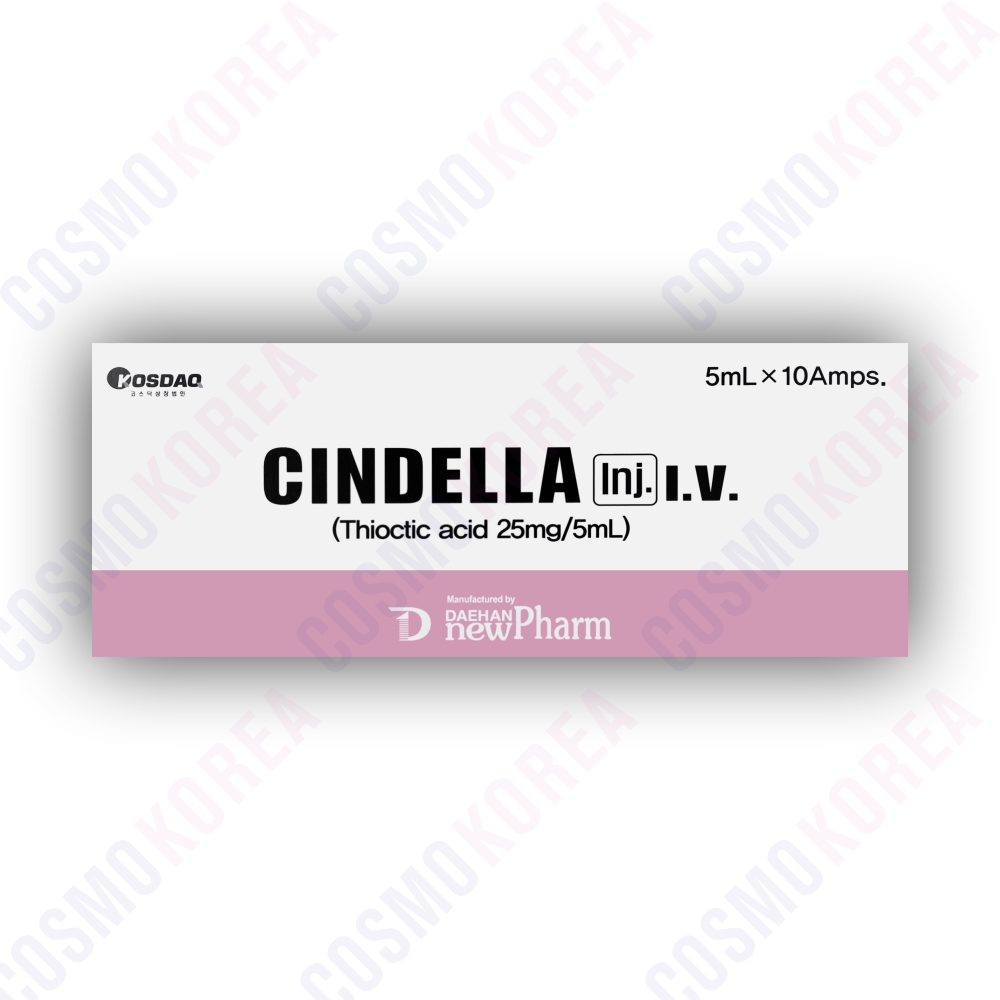 Cindella Inj.
10 ampoules × 5.0 ml per pack
1
---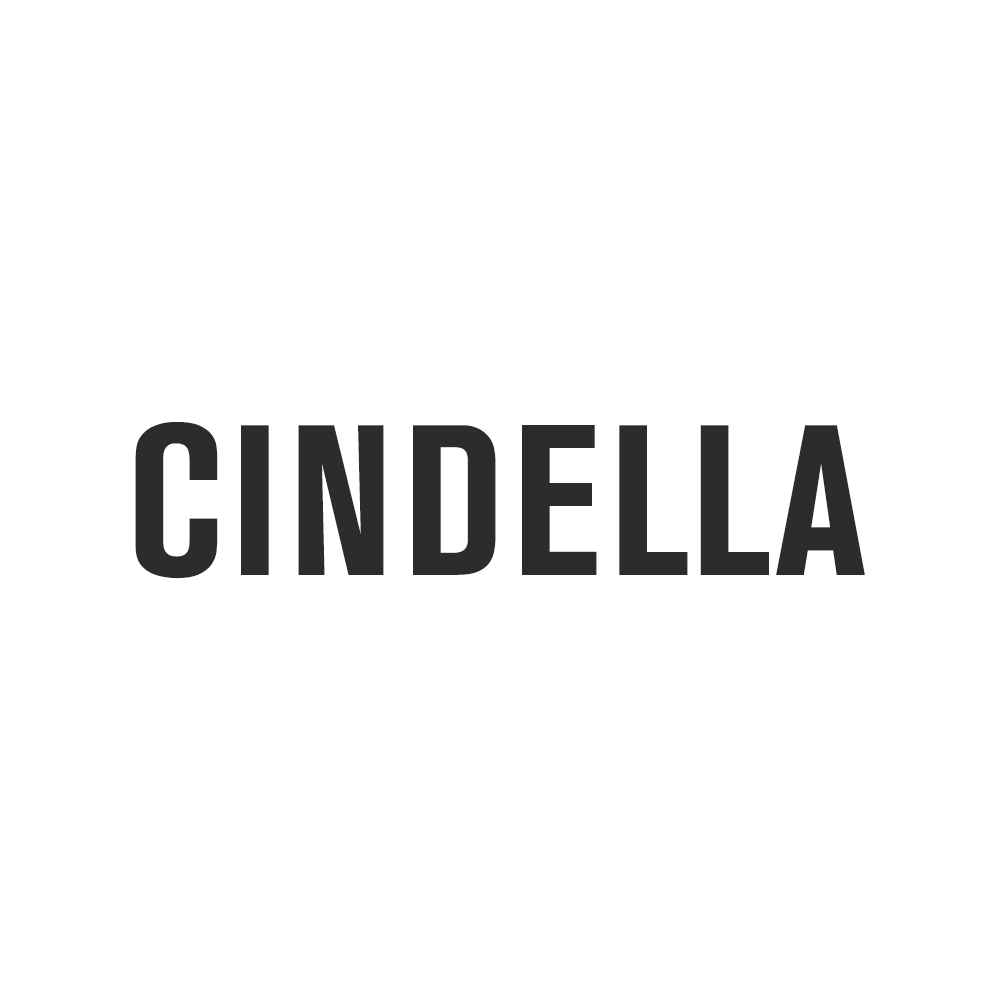 Cindella is a strong antioxidant solution for mesotherapy from the South Korean company Daehan New Pharm Co., Ltd. The product is used for both prevention and treatment of skin aging.
Show More
Cindella presents a solution of thioctic (α-lipoic) acid, a vitamin-like substance and a strong antioxidant. Thioctic acid protects cell membranes from free oxygen species. It presents a lipid- and water-soluble substance meaning that it is active in both hydrophobic and hydrophilic environments (i.e. in any part of the cell and extracellular matrix), which makes it a much stronger antioxidant than vitamins C and E. Thioctic acid enhances cellular metabolism and reduces blood sugar level thus contributing to skin regeneration. The direct rejuvenating effect of the α-lipoic acid is preventing sugar from binding to collagen, which is one of the reasons for wrinkle formation and skin aging.
Strengths of Cindella:
one of the most powerful antioxidants

accelerated cell metabolism

normalized sebum production

protects the skin from the harmful environmental factors

prevents and reduces skin aging

improved skin tone and structure; skin acquires a healthy color and radiance

effective in diminishing skin imperfections (acne scars, rosacea, pigmentation)
Cindella is used for mesotherapy and skin rejuvenation. The product is perfect for both dry and oily skin types.
Scope of Cindella:
dull, dry, and dehydrated skin

early signs of aging (wrinkles, folds, loss of elasticity, and sagginess)

wide pores on the face

oily skin (increased sebum production)
Product composition: Thioctic acid 25 mg
Cindella Inj.
10 ampoules × 5 ml per pack
Manufacturer: Daehan New Pharm Co., Ltd. South Korea
The product has contraindications. We are not responsible for any negative effects that you may encounter after administering products by yourself. Consulting a doctor or medical professional is recommended prior to any procedure.
This is a preview of the recently viewed products by the user.
Once the user has seen at least one product this snippet will be visible.
Recently viewed Products