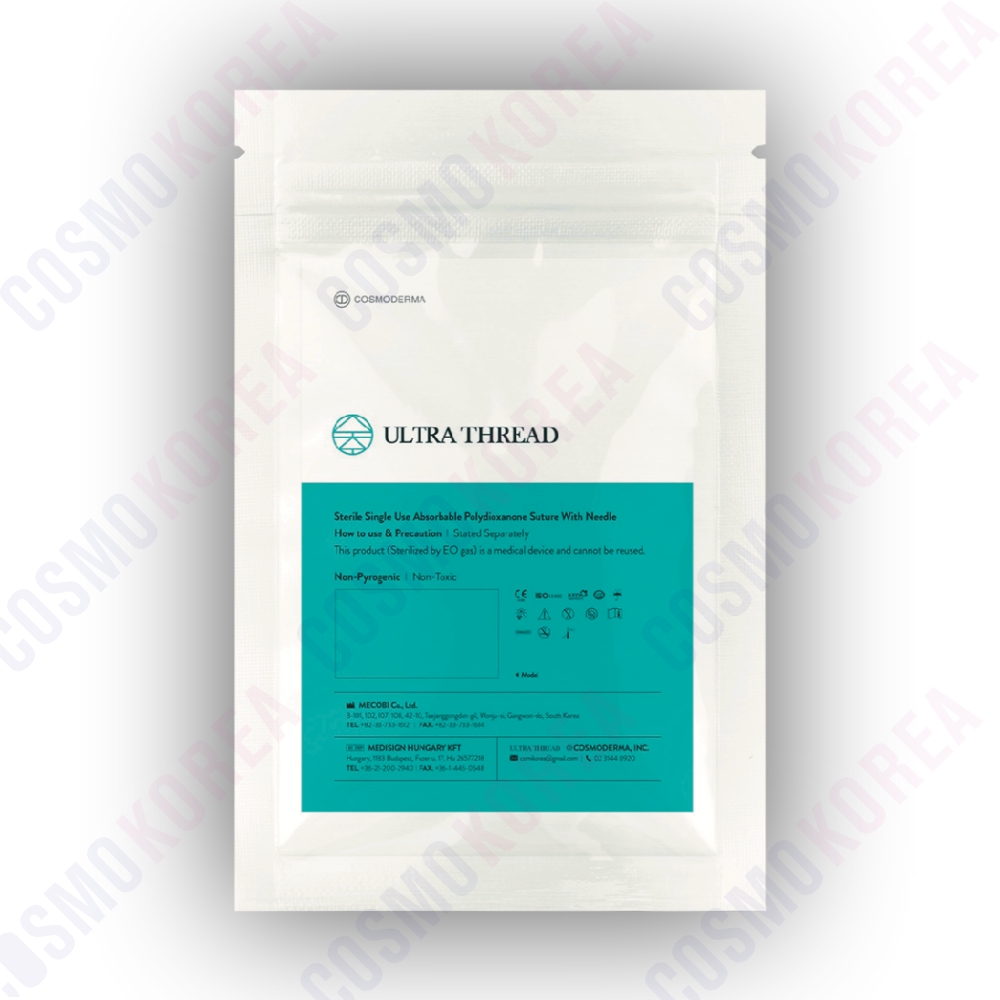 Ultra Thread Barbie Nose PDO
1 pouch x 20 psc.
19G 38mm/50mm (2)
1
---
ULTRA THREAD SERIES is a line of threads from Cosmoderma, Inc. The series consists of polydioxanone threads, commonly referred to as PDO threads. PDO threads have revitalizing, tightening effects and stop the process of skin aging. The brand's products include threads of different types and sizes to correct specific cosmetological issues.

Show More
Ultra Thread Barbie Nose PDO are threads for non-surgical correction of the nose shape.
Polydioxanone (PDO) is a biologically inert sterile suture material that dissolves over time. Polydioxanone-based threads is injected subcutaneously, disintegrates within six months and causes virtually no tissue response. The small thickness and controllability of thread disintegration ensure gentle neocollagenogenesis. Thus, after insertion the meso threads have a supporting and tightening effect, and subsequently stimulate natural revitalization of the skin.
The thread is designed to correct the shape of the nose (nasal tip and nasal ridge). A serrated thread is inserted into the skin layer of the nasal septum. The suture thread inserted into the nasal septum is absorbed and hydrolyzed over a long period of time, which allows the nose to maintain a good shape.
The scope of the Ultra Thread Barbie Nose PDO:
Ultra Thread Barbie Nose PDO
20 pcs in a pack
Manufacturer: Cosmoderma Inc., South Korea
The product has contraindications and can only be used by a certified cosmetologist. We are not responsible for the negative consequences of self-use.
This is a preview of the recently viewed products by the user.
Once the user has seen at least one product this snippet will be visible.
Recently viewed Products