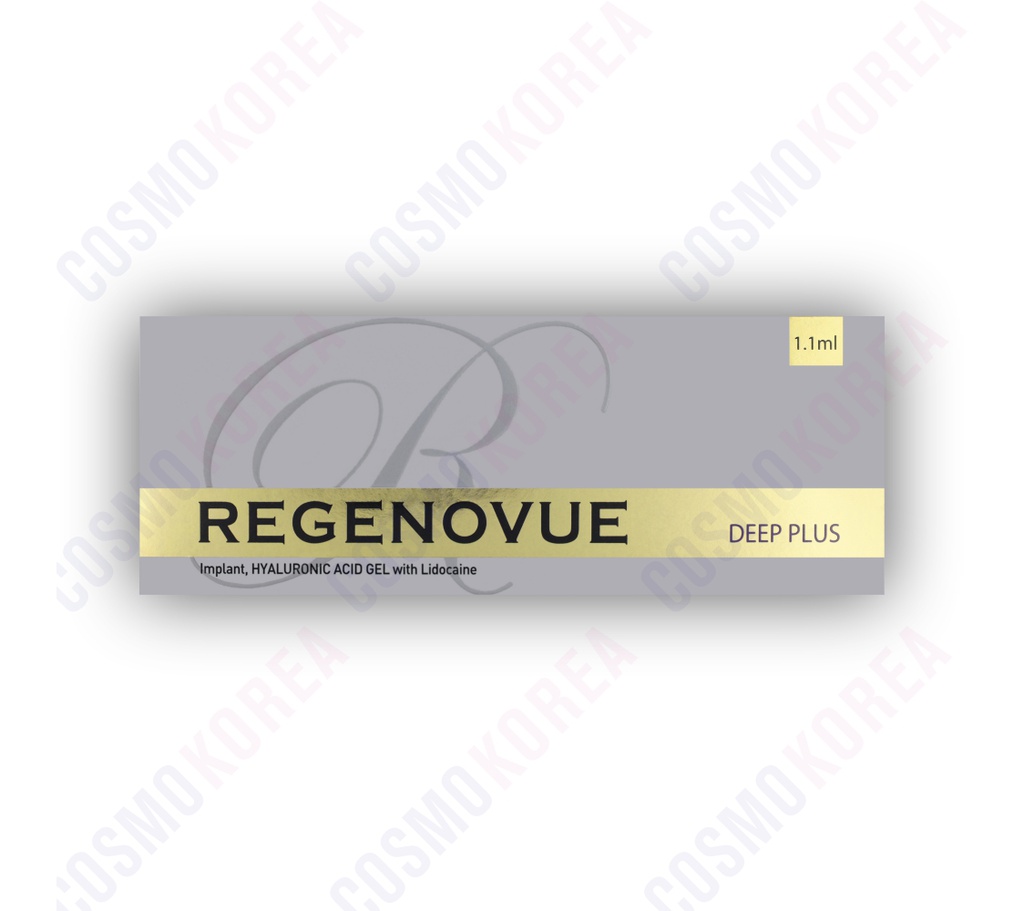 Regenovue Deep Plus
1 syringe × 1.1 ml, 2 needles per pack
1
---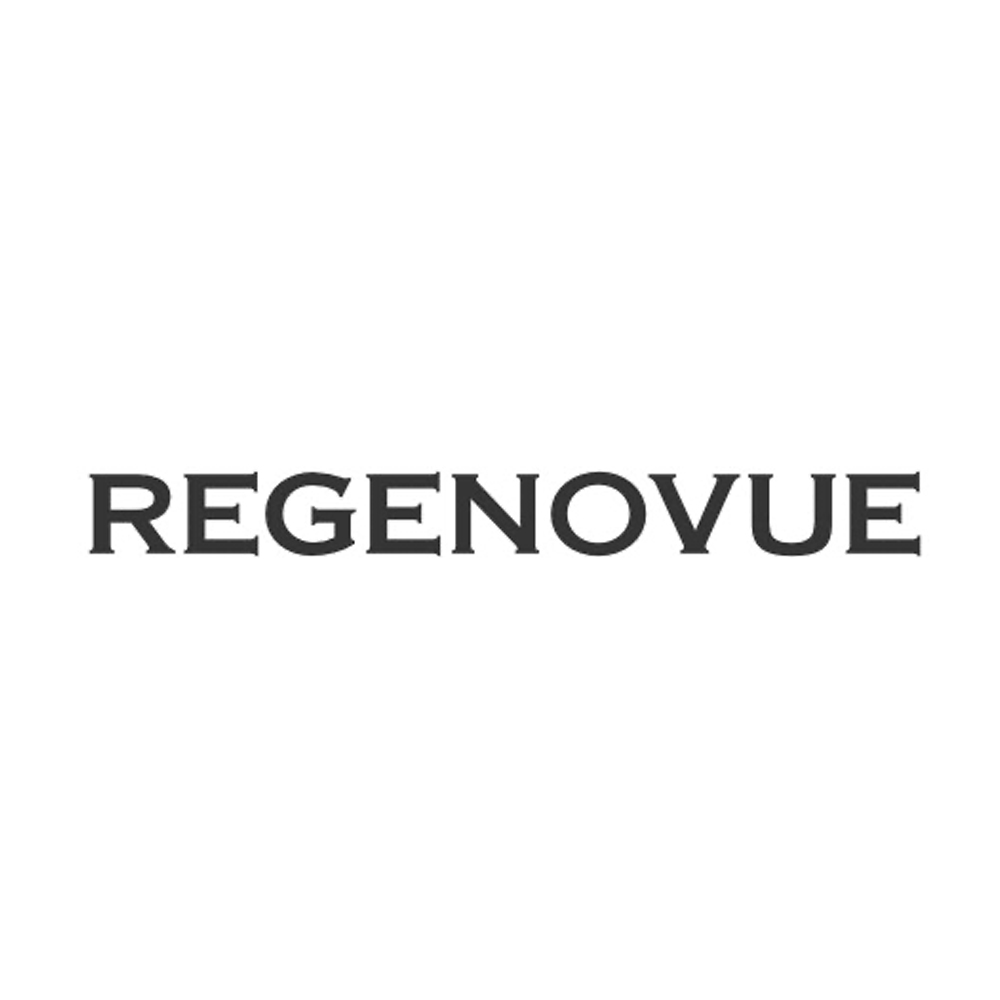 Regenovue is a dermal hyaluronic acid- (HA)-based filler with the 100% cross-linked structure. Regenovue fillers are known for their high quality and low concentration of bacterial endotoxin. High elasticity and viscosity values provide uniform distribution of the filler during injection and reduce the risk of gel lumping. Finely-dispersed gel structure ensures uniform injection thus making the procedure as painless and comfortable as possible.
Strengths of Regenovue:
high-quality biodegradable HA

minimized risk of lumps due to high rate of HA cross-linking

long-lasting esthetic effect due to the high viscosity and elasticity of the filler

painless and injury-free injection due to the finely-divided gel structure

dense monophasic structure of the gel ensures its uniform distribution

low endotoxin concentration (<0.0015 IU/mg)
Regenovue Deep Plus is ideal for treating moderate and deep facial wrinkles, folds, and creases, as well as face contouring and volumization. The filler is injected into the lower layer of the dermis and superficial subcutaneous layer.
Scope of Regenovue Deep  Plus:
correction of nasolabial folds

treatment of perioral wrinkles (marionette lines, smoker's lines, mouth frown), forehead creases (worry lines), frown lines, chin wrinkles (mental crease)

facial volumization (forehead, chin, and cheekbone areas)

lip contouring and augmentation

nose bridge/ridge improvement

décolleté rejuvenation
The aesthetic effect lasts from 8 to 12 months.
Product composition: HA 24 mg/ml, Lidocaine 0.3%
Regenovue Deep  Plus
1 syringe × 1.1 ml, 2 needles per pack
Needle size: 27G
Manufacturer: NeoGenesis Co., Ltd., South Korea
The product has contraindications. We are not responsible for any negative effects that you may encounter after administering products by yourself. Consulting a doctor or medical professional is recommended prior to any procedure.
This is a preview of the recently viewed products by the user.
Once the user has seen at least one product this snippet will be visible.
Recently viewed Products