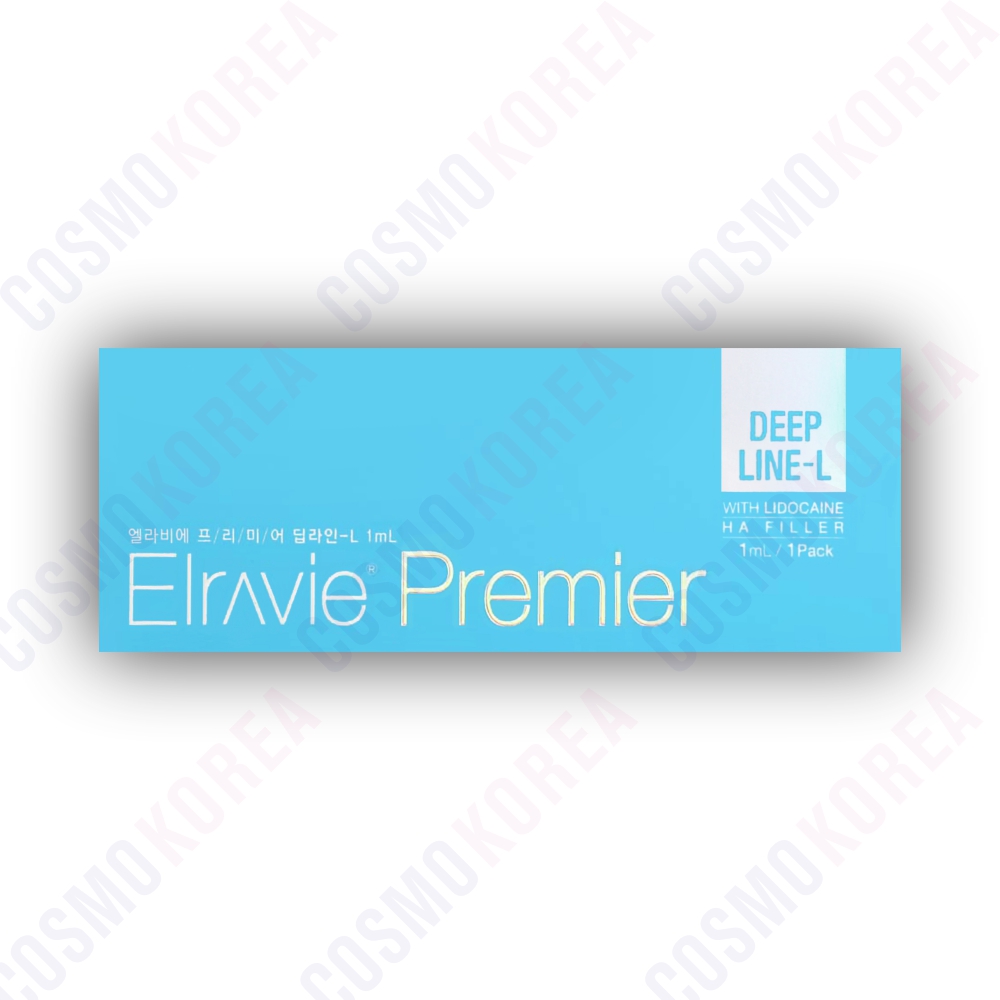 Elravie Premier Deep Line-L
1 syringe × 1.0 ml per pack
1
---
Elravie Premier Deep Line LC is a monophasic dermal filler created by unique HI Technology (High molecular Ideal Reticulated Matrix). This is  manufacturing method of cross-linking hyaluronic acid of polymer which makes it into an ideal reticulated matrix. HI method significantly increases crosslinking efficiency. 
Elravie has higher resistance against external force and shows stability. Elravie received the Jang Young-Sil (Famous inventor in Korea) Award in 2014 and the Consumer's Choice Filler Award in 2016.
Strengths of Elravie:
    - quality and safety
    - high purity HA
    - natural looking 
    - do not easily spread to other areas 
    - long lasting effect
    - quality and reputation of Elvaire are assured throughout long-term clinical usage within doctors and patients
Elravie Premier Deep Line LC is ideal for treating medium skin defects.
Scope of Elravie Premier Deep Line LС:
    - correction of medium-deep pronounced wrinkles (interbrow, "puppet lines", "crow's feet")
    - correction of the nasolabial fold
    - lip augmentation
Aesthetic effect lasts 9-12 months.
Product composition: HA 23 mg/ml, Lidocaine 0.3% 


Elravie Premier Deep Line LС 
1 syringe × 1.0 ml per pack
Needle: 27G 
Cannula: 23G 
Manufacturer: Humedix Co., Ltd., South Korea
The product has contraindications. We are not responsible for any negative effects that you may encounter after administering products by yourself. It is recommended to consult a  doctor or medical professional for any procedure.
This is a preview of the recently viewed products by the user.
Once the user has seen at least one product this snippet will be visible.
Recently viewed Products